Profile

This journal should be viewed with discretion.
Free Account
Created on 2011-12-23 04:26:28 (#1210873), last updated 2011-12-24 (299 weeks ago)
347 comments received, 0 comments posted
191 Journal Entries, 36 Tags, 0 Memories, 27 Icons

About

Mini Bio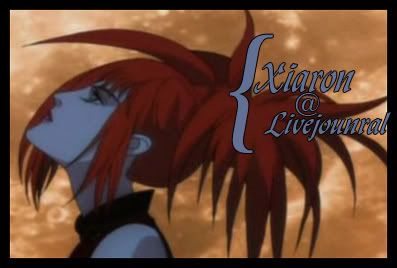 About Xiaron:
Well what do you want to know? I'm a 28 year old, trying to make the best of life, with far more imagination and curiosity then is usually deemed safe. Silicon Valley brat for life and technogeek, though not as bad as I could be growing up here, I spend most of my time perpetually online doing something or another when I haven't been brought down with a crippling attack of pain. So sometimes I get to be lazy and not feel bad about it, even if it's pretty boring at the same time usually.
Disclaimer:
Being Bi and proud of if, expect absolutely no shyness surrounding Yaoi, Yuri, Het or any of the above combined being spoken of, recommended in fic or linked to. Don't like it, don't read it. Between that and the general insanity that is my life I would have to give my journal a "not for children" label, even if most of it is PG-13. More relevant perhaps is an ongoing struggle with depression and chronic pain from Ehlers-Danlos and Fibromyalgia, and it can show up in posts. If that can be triggering for you, you may not wish to read.
Haunts:
Art to be found on my
Deviant Art
page or
LJ Archive
for now.
Layout made with art from
Peut-être toi music video by Mylene Farmer.

Design and coding by
xiaron.

Connect
3dart,
anime
,
armor
,
avatars
,
bloodrayne
,
body art
,
cats
,
chainmaile
,
clubing
,
cold steel
,
computers
,
corsets
,
crafts
,
csi
,
dancing
,
darwin awards
,
drawing
,
eternal darkness
,
fanfiction
, feather painting,
fiction
,
final fantasy
,
fma
,
forging
,
gaming
,
goths
,
icons
,
kingdom hearts
,
kinks
,
knitting
,
leather
,
m.c. escher
,
monty python
,
music
,
mythbusters
,
naruto
,
piercings
,
reading
,
rendering
,
roleplaying games
,
spinning
,
sylum clan
,
tattoos
, tf deadzone,
transformers
,
wargaming
,
writing
,
yaoi

People
[View Entries]

Communities
[View entries]

Feeds
[View Entries]

Subscriptions (0)

Linking
To link to this user, copy this code:
On Dreamwidth:
Elsewhere: